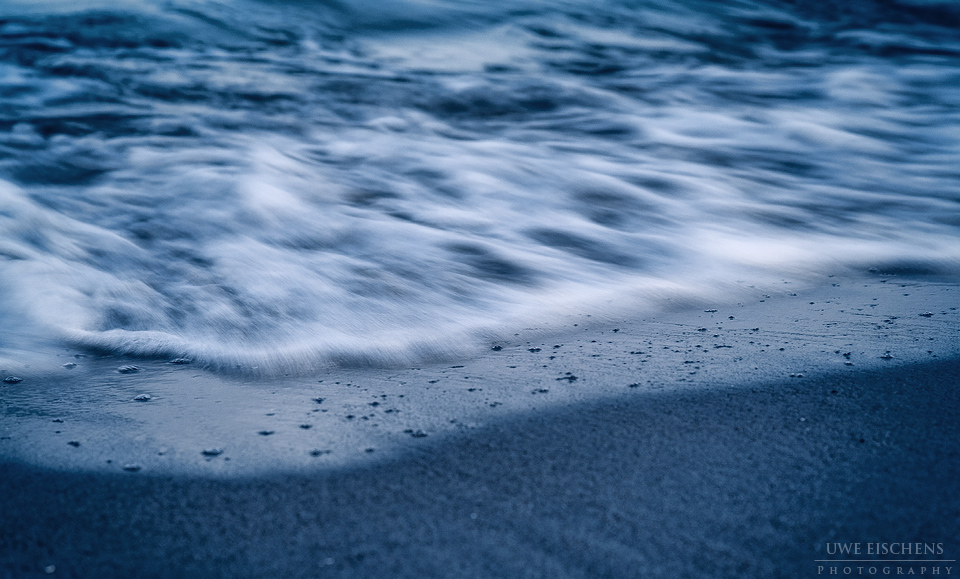 I want to dedicate these photos to the wonderful poem "Das Meer" (The Sea) by Erich Fried. It's a short poem, but it includes, in wonderful words, everything what touches me if I'm arriving at the coast.
Wenn man ans Meer kommt, soll man zu schweigen beginnen.
Bei den letzten Grashalmen soll man den Faden verlieren.
Man soll den Salzschaum und das Zischen des Windes einatmen
und ausatmen und wieder einatmen.
Wenn man den Sand sägen hört
und das Schlürfen der Steine in langen Wellen
Soll man aufhören zu sollen
Und nicht mehr wollen zu wollen
Nur M e e r !
I'll try a translation, though it can't be "perfect":
If you arrive at the sea, you should begin to keep silence
At the last blades of marram grass, you should lose your thread.
You should inhale the salt foam and the hiss of the winds
and exhale
and inhale again.
If you hear the sawing sand, and the shuffling stones in long waves
You should cease to "I should"
And do not want to "I want"
Only the sea!
---
== Please click on the photo for the entire view ==
---