Back after a week at the sea. We spent the christmas days there, it's very good for some deceleration, after a big hit of an acceleration (read on ;).
It was very cold there, -15° C (5° Fahrenheit) and a heavy storm at about 70km/h windspeed. The landscape at this part of the baltic sea is utterly flat, so there where huge 1 to 1,5m high snowdrifts on the small country lane leading to our holiday home (the only way to get there is this way, no problems in summer, but….).
Because of the traffic jams (it took us 16 hours for about 700km, a terrible trip), we arrived late in the evening. The tiny road to our house was nearly impassable because of the snowdrifts and we've feared that we had not even a small chance to get there. All of a sudden, a big farm tractor passed us and we jumped into the car to trace the path the huge wheels worked into the snowdrifts.
After a 15 minutes drive (felt like an eternity) thru no-mans-land, chasing the tractor in an endless white surface, we finally arrived. We all felt so much better as soon as our house shows up thru the snowstorm, and later it felt so unbelievable good sitting by the fireside with my little family secured. Fortunately the storm lasts only 2 days, and afterwards we did some very nice walks at the icy coast. You know how good a Cappuccino or a Hot Chocolate tastes after a 2-hour walk at -15° degrees, do you? :-)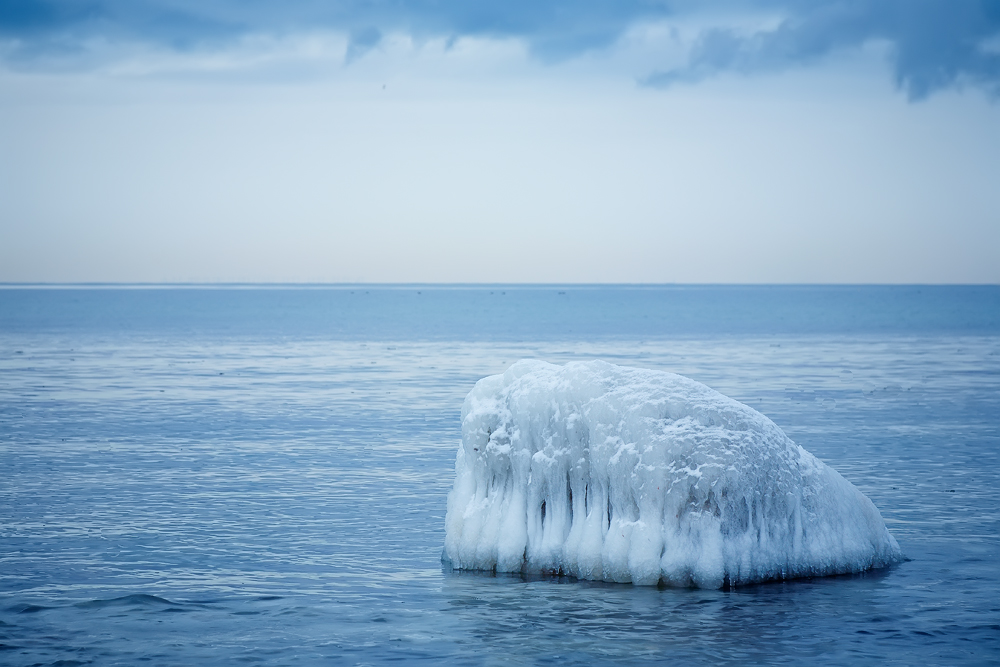 ---
== Please click on the photo for the entire view ==
---