Lilly and Clematis in different stages of their life.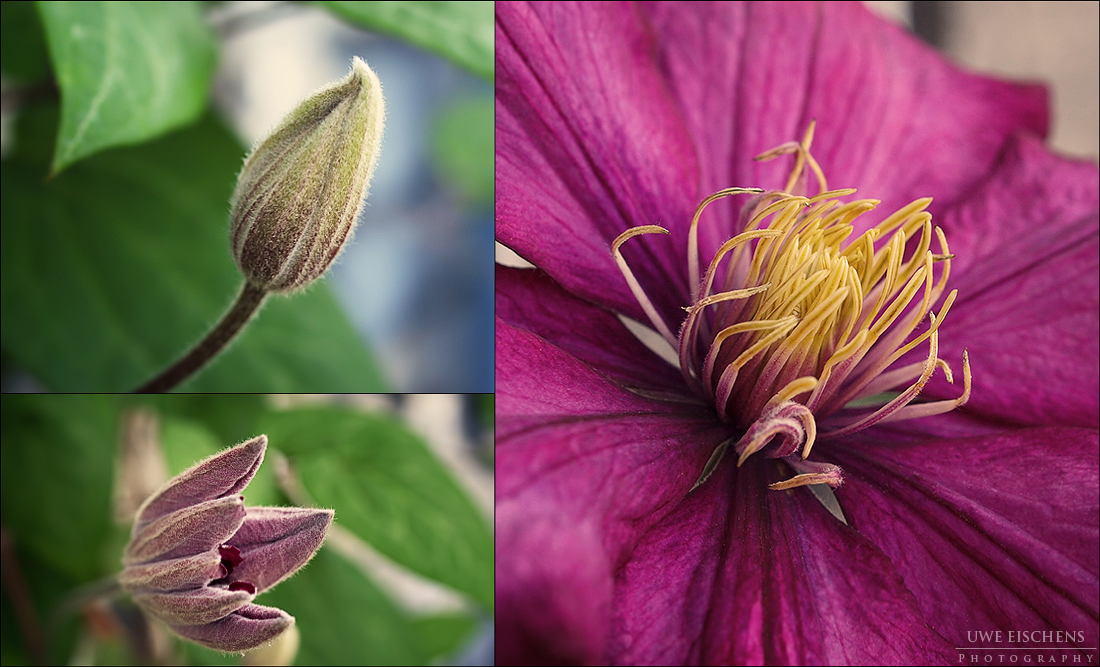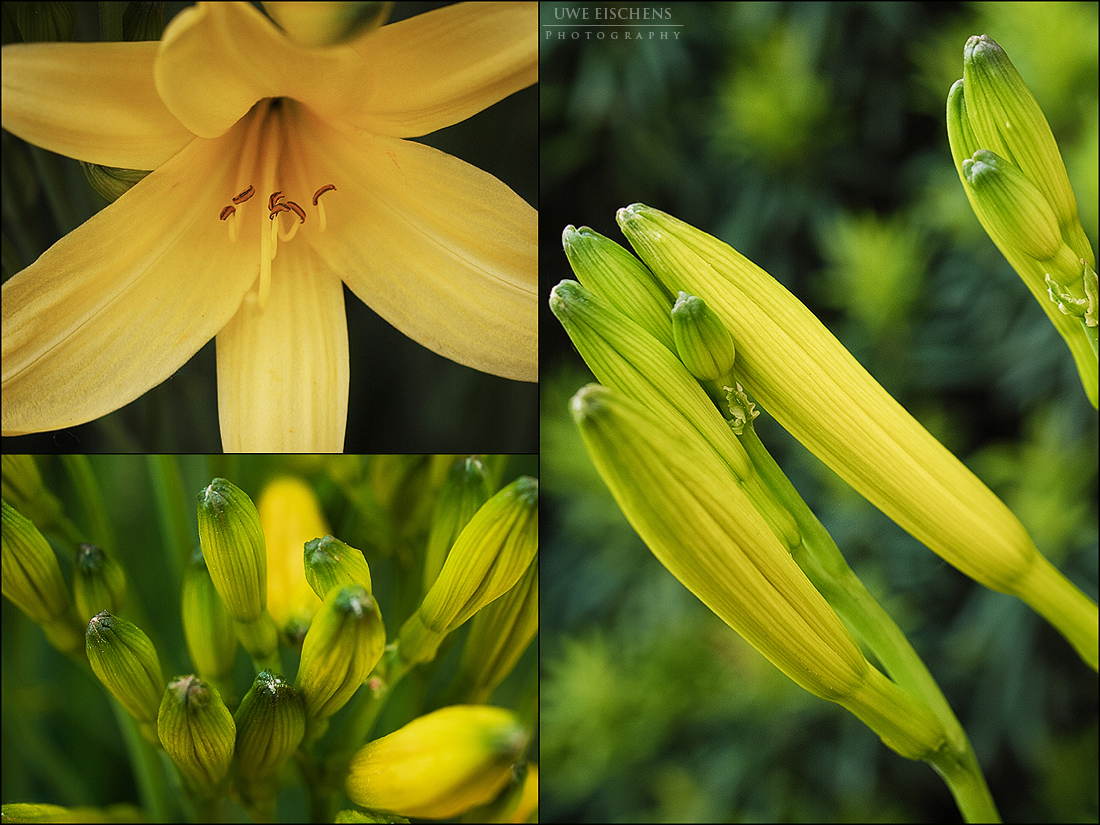 In the season of white wild roses
We two went hand in hand
But now in the ruddy autumn
Together already we stand.
O pale pearl-necklace that wandered
O'er the white-thorn's tangled head!
The white-thorn is turned to russet
The pearls to purple and red!
On the topmost orchard branches
It then was crimson and snow
Where now the gold-red apples
Burn on the turf below.
And between the trees the children
In and out run hand in hand
And, with smiles that answer their smiling
We two together stand.

A Song of Spring and Autumn –  Francis Turner Palgrave
---
== Please click on the photo for the entire view ==
---